The logistics company Bring has a strong focus on a good working environment for its employees. For the last four years, they have used air cleaners to ensure good air quality. The results are clear, the indoor air is noticeably better – and employee satisfaction has increased.
Norwegian-owned Bring is one of the largest logistics companies in the Nordics with operations worldwide. At the logistics center in Fredericia, Denmark, goods are sorted, packed and delivered to companies and consumers. Terminal Manager Simon T. Jensen is responsible for operations, safety and the working environment. He sees maintaining high quality in their deliveries as the biggest challenge. It is also Bring's most important selling point.
The most important reason for getting air cleaners is the working environment
The working environment is a challenge, as packages, forklifts and trucks generate many particles. This leads to a difficult working environment and problems scanning labels. Working at the terminal is physically demanding. For Bring, protecting the health and safety of employees is a primary concern. Therefore, air cleaners have been used for the past four years to ensure good air quality.
– "The well-being of our employees is the primary reason we have air cleaners," explains Simon T. Jensen, Terminal Manager for Bring, located in Fredericia, Denmark.
The number of particles was halved in a very short time
At the terminal in Fredericia, four FS 90s have been installed at the sorting plant, which is the main source of pollution. Shortly after installation, measurements showed a 50% reduction in airborne particulates.
Increased employee satisfaction and quality
After the air cleaners were installed, a clear improvement in indoor air quality was noticed. The company also noted a higher level of employee satisfaction. There are also fewer problems scanning barcodes, which is important for traceability. Packages are also delivered clean and tidy, something that customers value. "With air cleaners, it is easier for us to reach our quality goals," Simon continues. "The work can be done more efficiently and with less staff."
– "With air cleaners, we achieve higher quality, plus our employees are happier," Simon explains.
QleanAir supplied a customized solution
QleanAir has adapted the solution to Bring's production environment. The location, the amount of cleaned air and the number of air changes per hour can be changed as needed. "The reason we chose QleanAir was their professionalism. They were incredibly accommodating and good at creating a flexible solution that suited us perfectly," Simon concludes.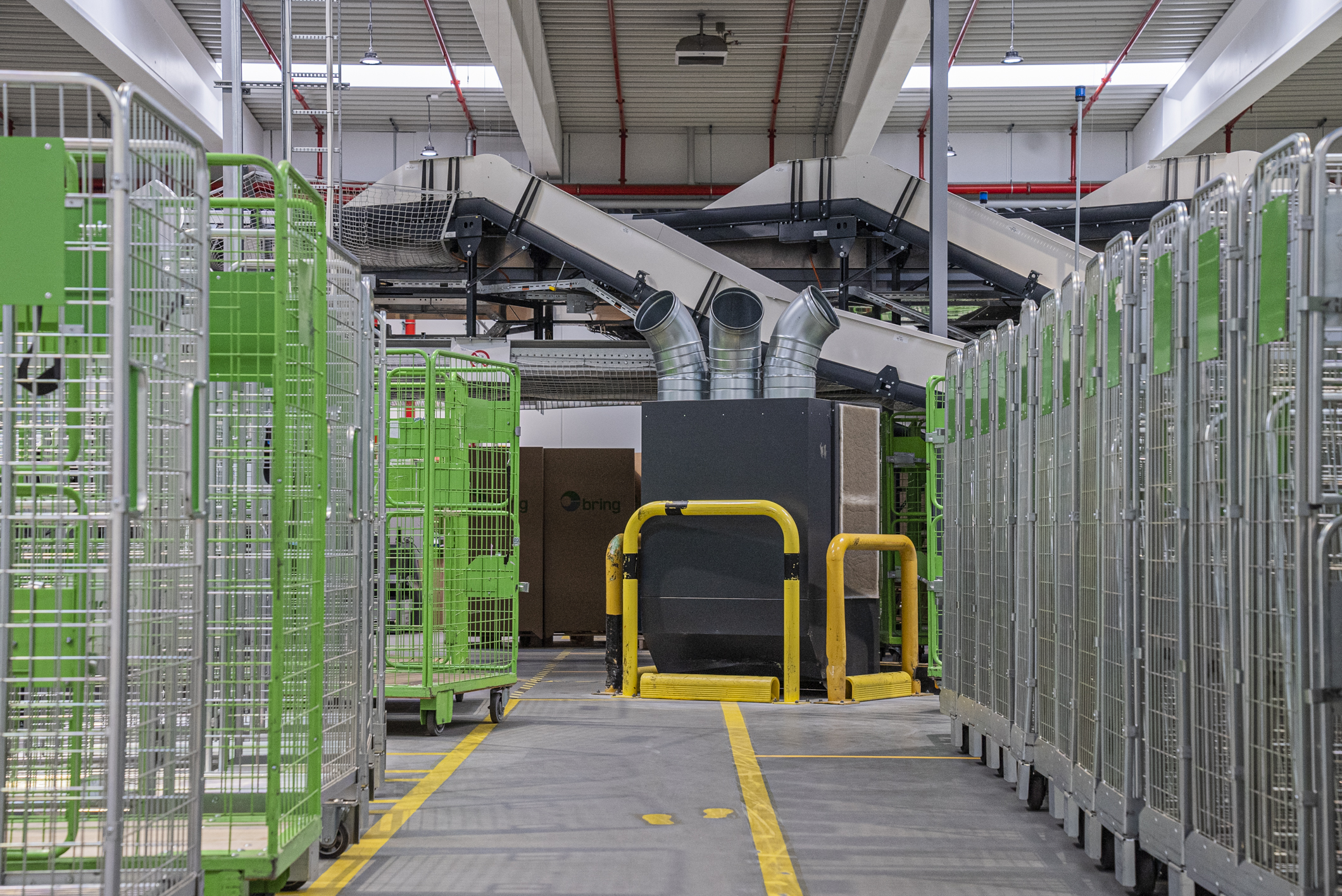 About Bring
Part of Norwegian Posten AS
One of the largest logistics actors in the Nordics
13,000 employees in the Nordics
Aiming for completely fossil-free deliveries by 2025 in Denmark, Sweden and Finland.
Take one step closer to clean air
We are happy to support you on the journey toward a healthy, safe, and productive work environment. Welcome to contact us for a free consultation.
Further reading