We know the difference that air quality can make to the overall health and effectiveness of people, products, and processes. We also understand the sense of security that comes when an individual knows they are breathing clean air. Therefore, we work every day to understand the needs of our customers and deliver unparalleled air cleaning solutions that allow us to make a real difference.
We deliver a hassle-free solution with guaranteed functionality over time. We tailor the solution after analyzing your specific needs. We take care of installation, service, upgrades, and future-proof the solution so that it can grow when you do. We deliver the freedom of clean air – so you can focus on what really matters.
QleanAir sales agents and/or marketing partners
Distribution collaboration with third parties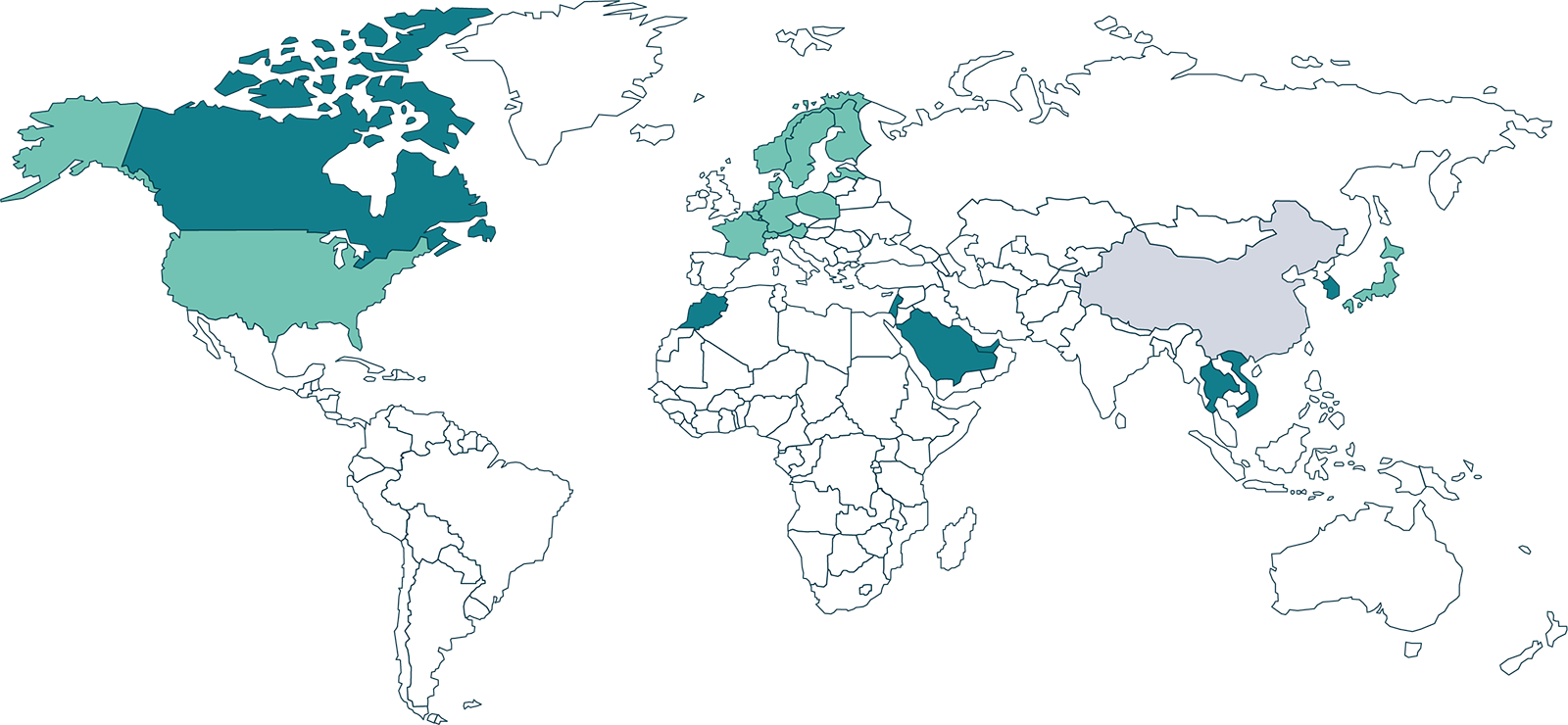 Headquarters in Stockholm, Sweden
One shot filtration
philosophy
QleanAir was founded in 1988 and has ever since worked with solutions dedicated to healthy indoor air. We started out targeting tobacco smoke, a complex and highly toxic compound that needs to be captured instantly to protect non-smokers and to eliminate its odor. Our cleanroom solutions and freestanding air cleaners all embrace the same one-shot filtration philosophy. Our headquarters are based in Stockholm, Sweden, and we more than 150 employees and partners in over 30 countries on four continents. Manufacturing and services, and parts of administration and sales are performed through partners.