QleanAir Scandinavia supplied 70 FS 30 HEPA air cleaners to Rügenwalder Mühle during the COVID-19 pandemic. This guaranteed that the food manufacturer's high hygiene and safety standards for a safe working environment could continue to be met.
"Our employees really appreciate the extra protection."
Rügenwalder Mühle Carl Müller GmbH & Co. KG is one of the best-known food producers in Germany and one of the largest employers in the region. The traditional family business has operated since 1834 and takes its responsibility for its employees very seriously. Due to the COVID-19 pandemic, it sought a way to reduce the aerosol load indoors, quickly settling on mobile air cleaners.
"Since the virus mainly spreads via aerosols, it quickly became clear to us that we had to make improvements in areas without HVAC. In practice, regular ventilation is not always possible, especially during the colder months," says Marc Lüers, Head of HSE Management at Rügenwalder Mühle.
Customizable solutions tipped the scales
Internal research narrowed down the choices of mobile air cleaners and suppliers, and QleanAir was automatically shortlisted due to the mechanical HEPA filters offered. QleanAir's proactive customer contact and customizable solutions that could be adapted to specific needs then proved to be the deciding factors.
For Rügenwalder Mühle, the right solution was the QleanAir FS 30 HEPA, whose silent but powerful operation is particularly suited to offices and classrooms. A total of 70 QleanAir FS 30 HEPA units were quickly installed in all office areas that were not ventilated via the HVAC system.
Additional protection for employees
"Our employees really appreciate the additional protection. Purchasing such a large number of devices in a short time to ensure a safe working environment during a pandemic isn't something that we do on a regular basis. Therefore, we do not hesitate in recommending QleanAir as a provider of air cleaning solutions. Cooperation has been collaborative and professional from the start," states Mr. Lüers.
"We are very pleased that Rügenwalder Mühle believes in our solutions and is investing in additional employee protection. We generally find that our various solutions for air cleaning are playing an ever-increasing role in the food industry," says Christian Dittmayer, Head of Sales Region North at QleanAir Scandinavia GmbH.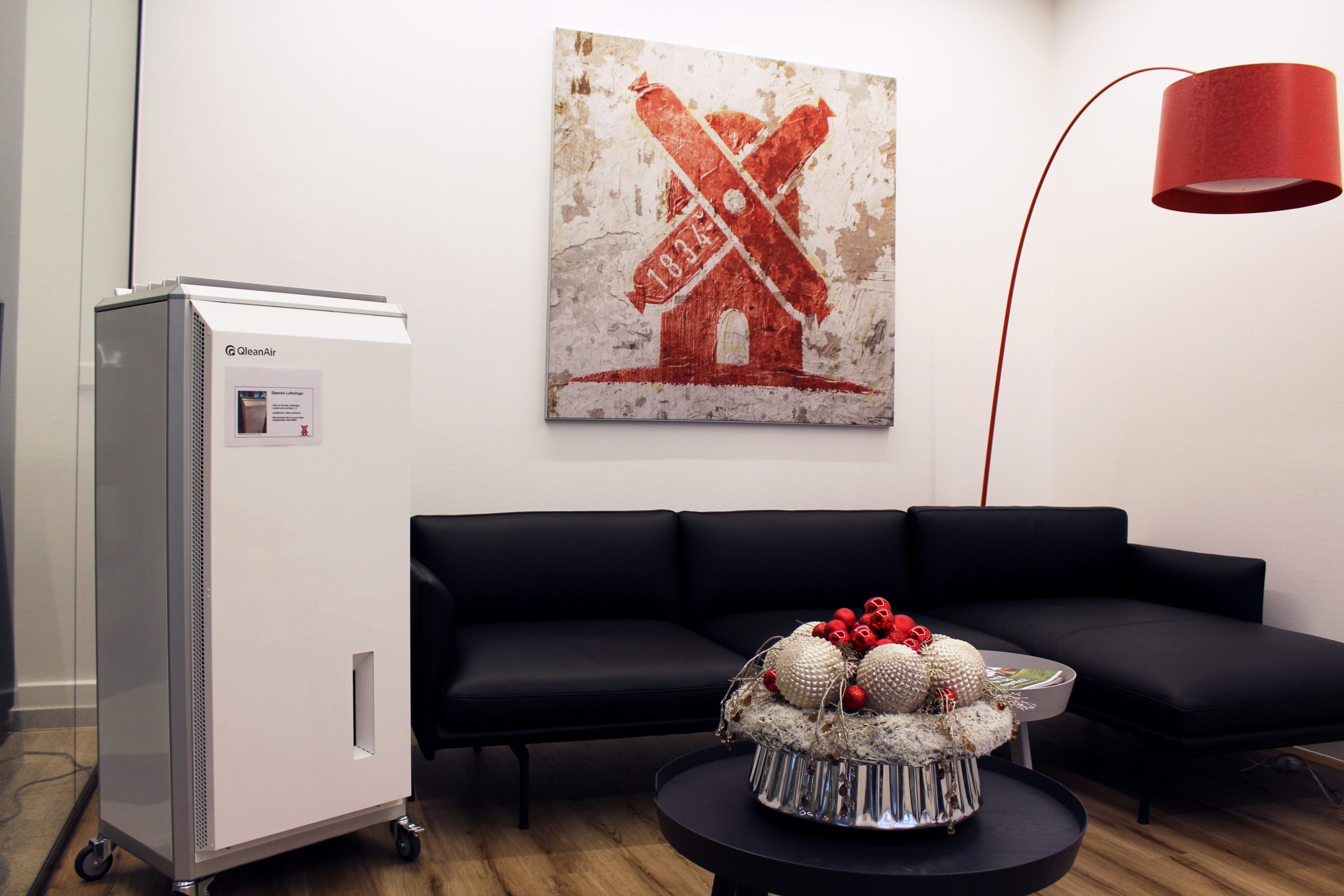 About Rügenwalder Mühle
Legal name: Rügenwalder Mühle Carl Müller GmbH & Co. KG
Founded in 1834
820 employees
Headquarters in Bad Zwischenahn, Germany
70 units of QleanAir FS 30 HEPA installed