QleanAir increased the delivery of clean indoor air to 5,39 (4,89) billion cubic meters per month during the end of the fourth quarter compared to the third. The volume corresponds to 12,38 (11,22) Avicii arenas per hour.
QleanAir measures the volume of cleaned indoor air globally on an ongoing basis and reports quarterly the volume corresponding to the number of Avicii arenas. The world's largest spherical building recently changed name to honor Tim Avicii Bergling and shine a light on the mental health of young people.
Air quality has an important effect on health, wellbeing, and cognitive functions both in the short and long term. QleanAir provides air cleaning solutions for most kinds of professional and public spaces.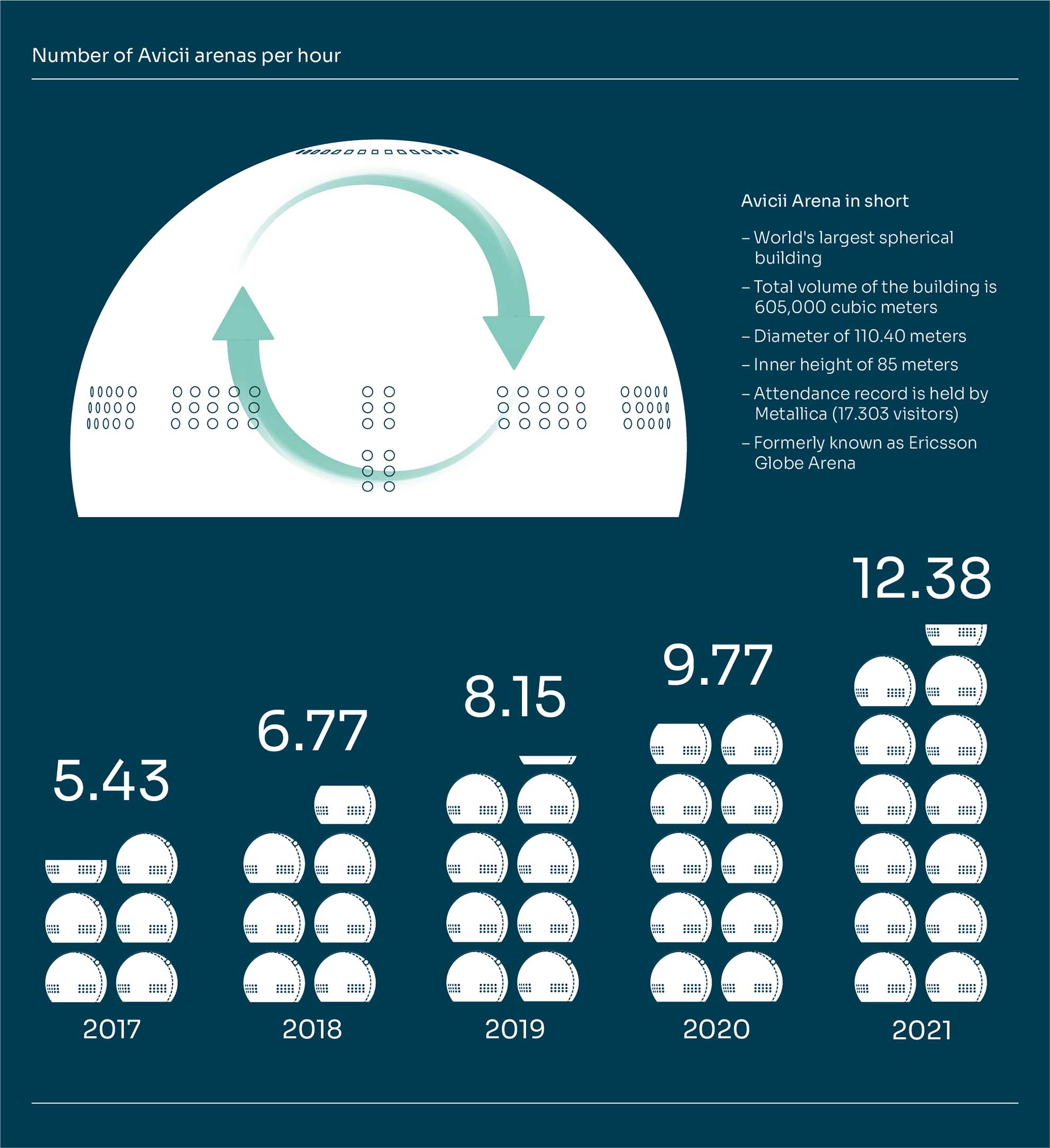 Related products
Related areas of application