QleanAir launches the new IoT-platform QleanAir Connect to help organizations improve the air quality at the workplace. By connecting air cleaners and air quality sensors to a cloud-based system, organizations gain a better understanding of the indoor air quality to further optimize the air cleaning solution.
QleanAir enters the next level of air cleaning with the launch of our latest innovation: QleanAir Connect. A cloud-based platform connecting air cleaners and air quality sensors to a management system. QleanAir Connect gives instant insights of connected units' status with the possibility to measure, control and improve the air quality. Important key metrics can be tracked both in real-time and historically. The management system enables optimization and automatization of the air cleaner fleet with regards to for example variations in the activity in the premises or power consumption.
– "We are proud to launch QleanAir Connect as organizations today have higher expectations on air quality. I hope to see more organizations raising their ambitions for healthy indoor air and to be able to support them on that journey with QleanAir Connect", says Christina Lindstedt, CEO at QleanAir.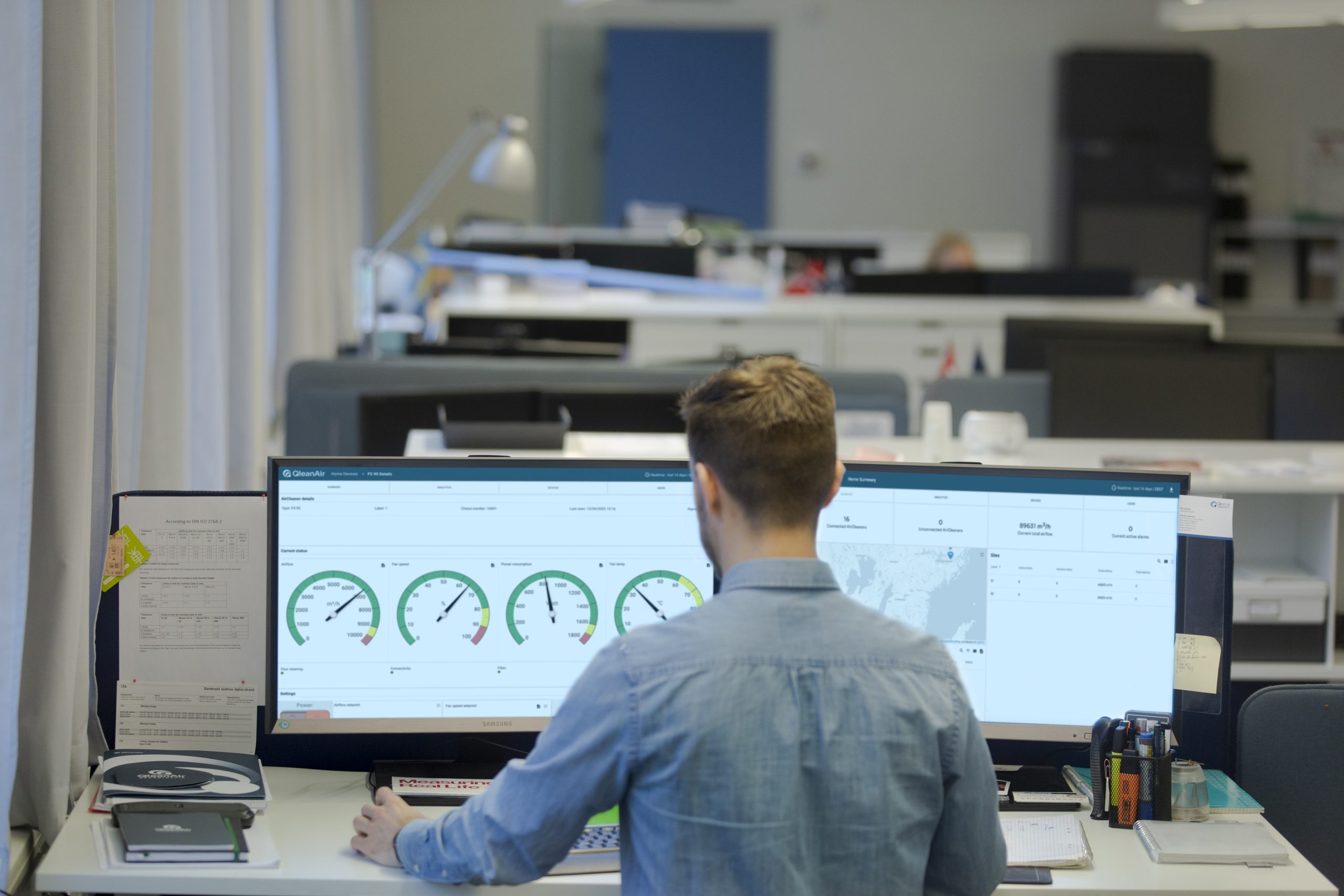 The platform is particularly beneficial for larger industries that need to manage their indoor air quality with large fleets of air cleaners, such as warehouses and production facilities. Connect can be accessed by the customer and will be controlled and supported remotely by QleanAir, saving time and effort for both parties.
– "With QleanAir Connect we are entering a new era, making it possible for large organizations to secure a healthy indoor air for all employees with minimum effort", says Petra Gustafson, Head of innovation and business development at QleanAir Scandinavia.
QleanAir Connect will initially be available with two of the most widely used air cleaners; FS 70 and FS 90. The IoT platform is already live and available and will shortly be ready for integration to existing facility and building management systems.