QleanAir launches a new mobile air cleaner, QleanAir FS 35, developed in close dialogue with the healthcare sector. It is designed it to meet the high demands on air quality from the healthcare sector, as well as new tough requirements for air cleaners from the German engineering association VDI.
The new mobile air cleaner is adapted for healthcare environments, schools, offices, and other public environments. The QleanAir FS 35 is a successor to the predecessor FS 30, and like it, it was designed in close cooperation with the healthcare sector, to respond to their high demands for high airflow, HEPA-filtered air, and quiet operation.
Involving customers in the design
– We aim to constantly improve the limits of air quality and lead the development of air cleaning. It comes down to our vision to always help protect people and products. By involving customers in the designing process, we have now been able to develop a completely new air cleaner, designed to make a difference where it is needed the most, says Sebastian Lindström, CEO of QleanAir.
The new QleanAir FS 35 has slim design, high airflow, and a boost functionality for extra fast air cleaning. It is designed to be energy-efficient and can also be set into standby mode to save extra energy when needed. Also, it operates as quietly as a whisper, to be easily placed in a room without disturbing the surroundings.
Increased awareness of the importance of clean air since the pandemic
– Every day new reports are released on the importance of clean air for health and cognitive ability in the short and long term. And now in "tripledemic" times with corona, RS and influenza where hospitals are forced into staff mode, the need for clean air is greater than ever, continues Sebastian Lindström.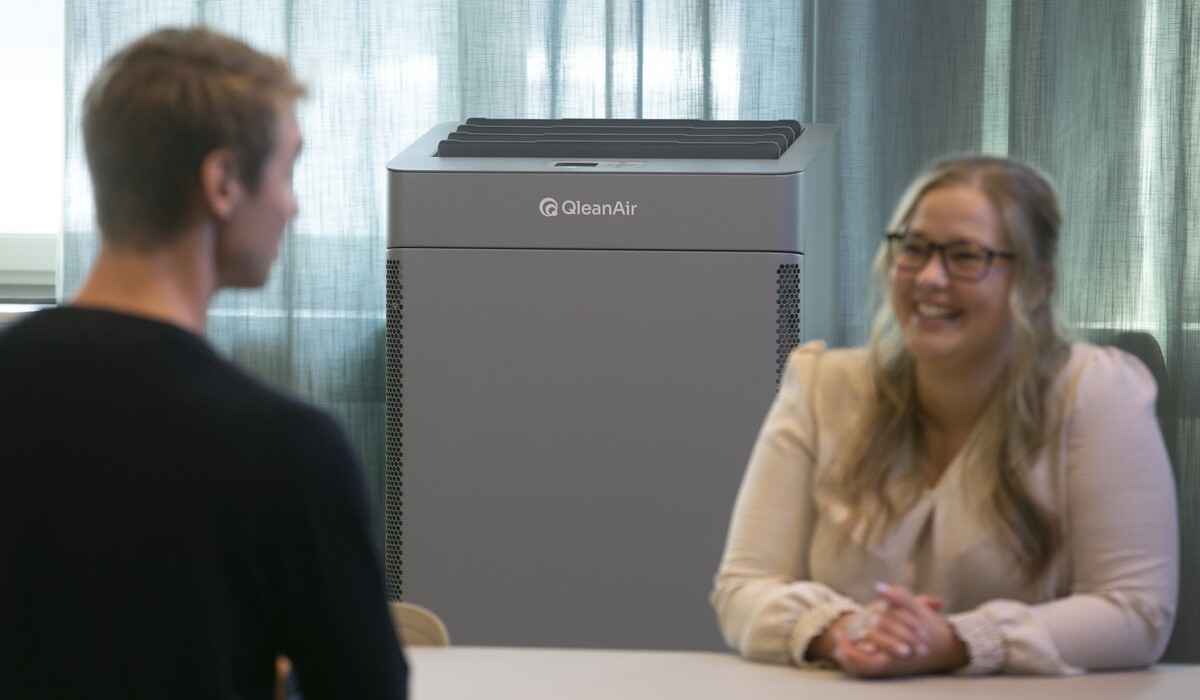 One of few in the market to meet new requirements on air cleaners
The QleanAir FS 35 is one of the few air cleaners on the market that has been developed to meet the new expert recommendation for air cleaners from VDI, the German association for engineers. It ensures, for example, that the air cleaner is child-proof and reduces particle levels in the room by 90% within 30 minutes, without disturbing noise levels or turbulence.
-At QleanAir we welcome the VDI recommendations as it pushes the industry forward. Building a cheap air cleaner is simple, you just need a fan and a filter, but to fulfill the requirements from VDI is much more difficult. Therefore, we are extra proud of this launch, which meets the requirements with a good margin. We hope this recommendation soon will become a European standard as well, concludes Sebastian Lindström.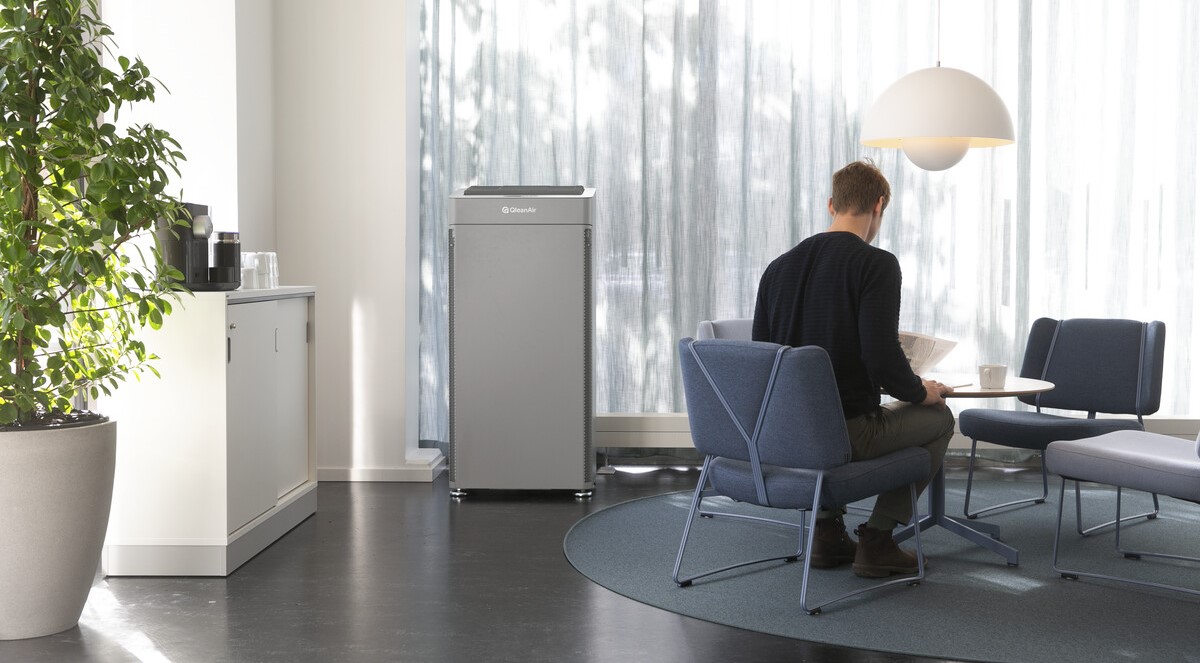 Very quiet, energy efficient with high airflow
The new air cleaner QleanAir FS 35 has high airflow and is very quiet. It features constant airflow regulation for consistent performance regardless of filter saturation. The boost and standby mode enable on demand and energy-efficient operation. The unit is available for order in gray and white with hospital graded wheels as an option for easy mobility. QleanAir FS 35 comes in four different variants: Standard, High Flow HEPA, High Protection HEPA and Carbon.
The High Flow HEPA has a HEPA 14 main filter with high airflow, up to 1000 m3/h. The High Protection HEPA has HEPA 13 main filter that quickly captures and degrades viruses and bacteria using nanotechnology. FS 35 Carbon is a robust, high-capacity unit for gases and odors suitable for smoking rooms etcetera. An optional gas filter is available for Standard, High Flow HEPA and High Protection HEPA. Our air cleaners are delivered with our unique Lifetime Performance Guarantee. Installation, preventive service, spare parts, and filter media are included.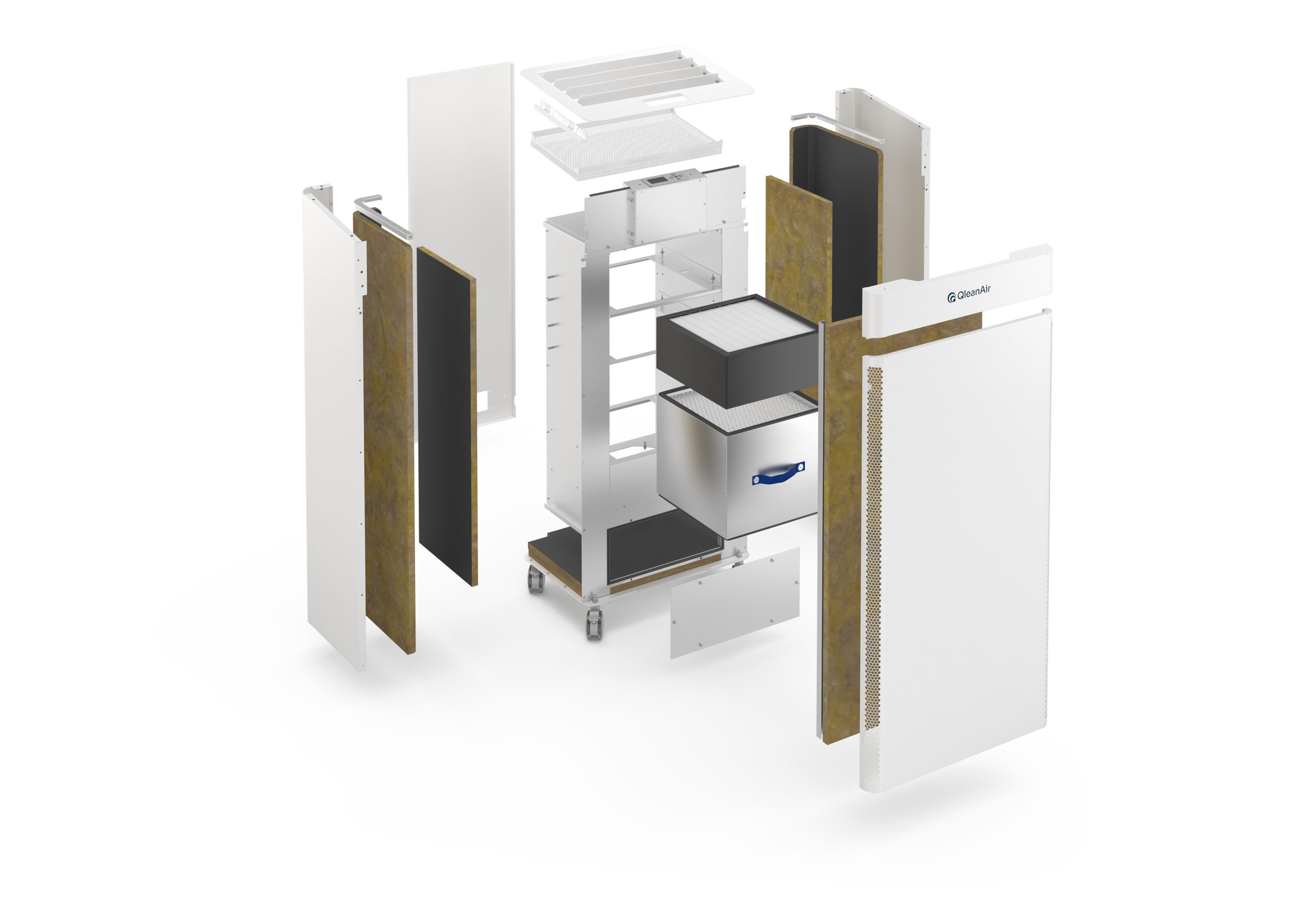 Take one step closer to clean air
We are happy to support you on the journey toward a healthy, safe, and productive work environment. Welcome to contact us any time for a free consultation.
Further reading
QleanAir FS 35 Standard
Efficient and quiet air cleaner with a small footprint. Suitable for offices, classrooms, conference centers and other public spaces.
QleanAir FS 35 High Flow HEPA
Highly efficient yet quiet in a small footprint. Suitable for offices, classrooms, hotels, and other shared spaces.