The first in-person ASHP Midyear Clinical Meeting and Exhibition since the start of the pandemic just wrapped and QleanAir was there. We discussed continually compliant cleanrooms, our collaboration with Pharmacy Stars and showed our cleanroom tour in virtual reality.
QleanAir Scandinavia Inc participated in the ASHP Midyear Clinical Meeting and Exhibition on December 5-7th at the Mandalay Bay Convention Center in Las Vegas. The annual event is the world's largest for pharmacy professionals and students and took place face-to-face for the first time since the start of the pandemic. Over 20,000 people were expected to attend the hundreds of seminar and certification sessions, meetings and showcases. QleanAir was represented by 9 people on site from the US and Sweden.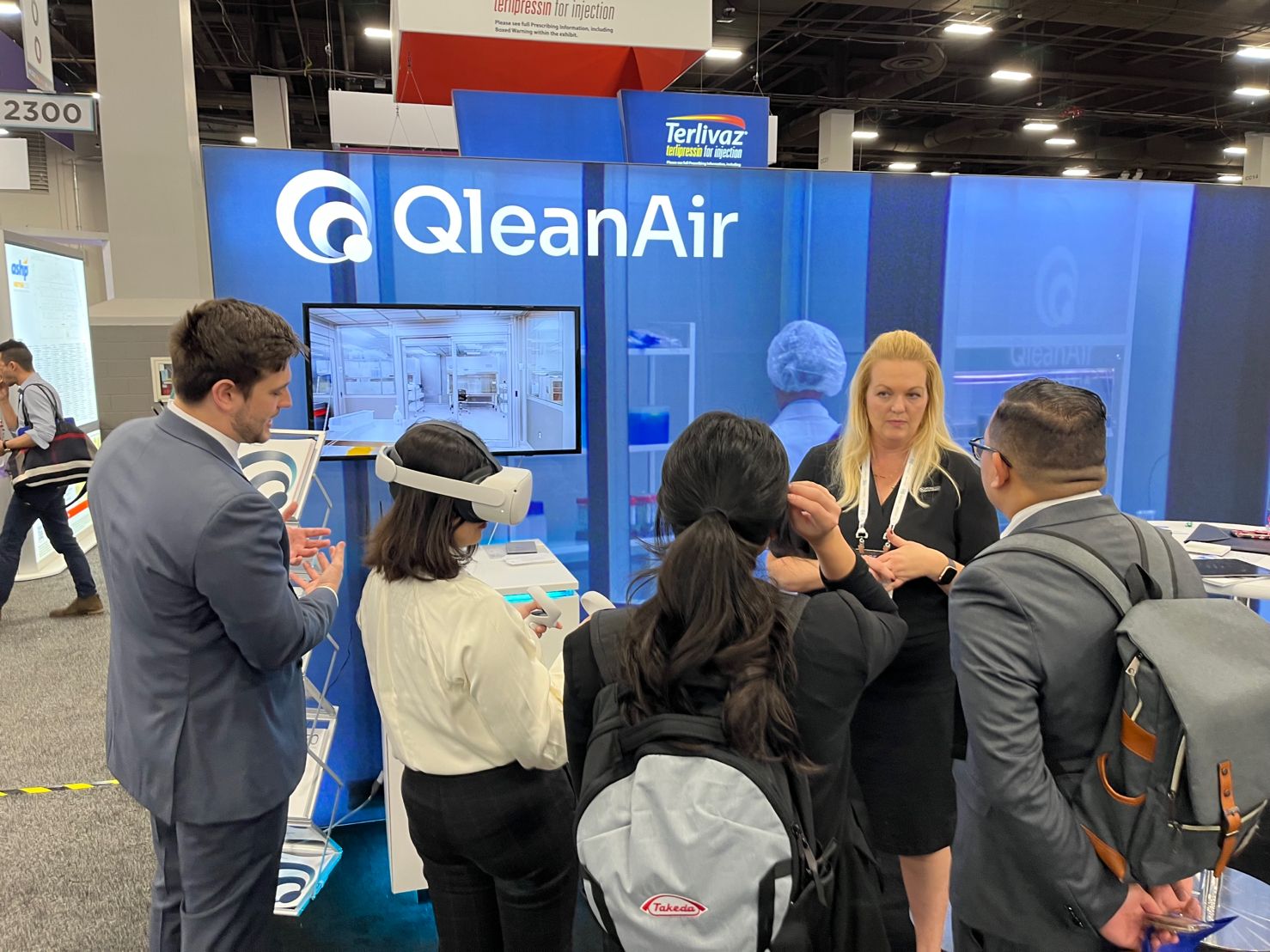 – It is always a pleasure to meet people face-to-face. We were excited to share our insights on how to keep your cleanroom continually compliant with so many different stakeholders, says Zachary Douglas, President of QAS Inc.
In the display, we showed our cleanrooms with a 3D virtual reality tour. We discussed the latest updates of the USP 797 standard and handed out a checklist of key changes. Also, we talked about our unique cooperation with Pharmacy Stars. Together we created the first cleanroom to autonomously log its environmental data in a quality management system, Compounding 360.
Breakfast with industry thought leaders
The first day we held a breakfast with two key notes speakers. Stephen Eckel, Pharm. D., M.H.A, Associate Dean of UNC Eshelman School of Pharmacy opened with "Assessing customer experiences with cleanroom design/builds". Matt Lamm, Pharm. D, Director of Pharmacy at UNC Hospitals, followed with "Scripting a successful playbook for the implementation of a modular cleanroom project".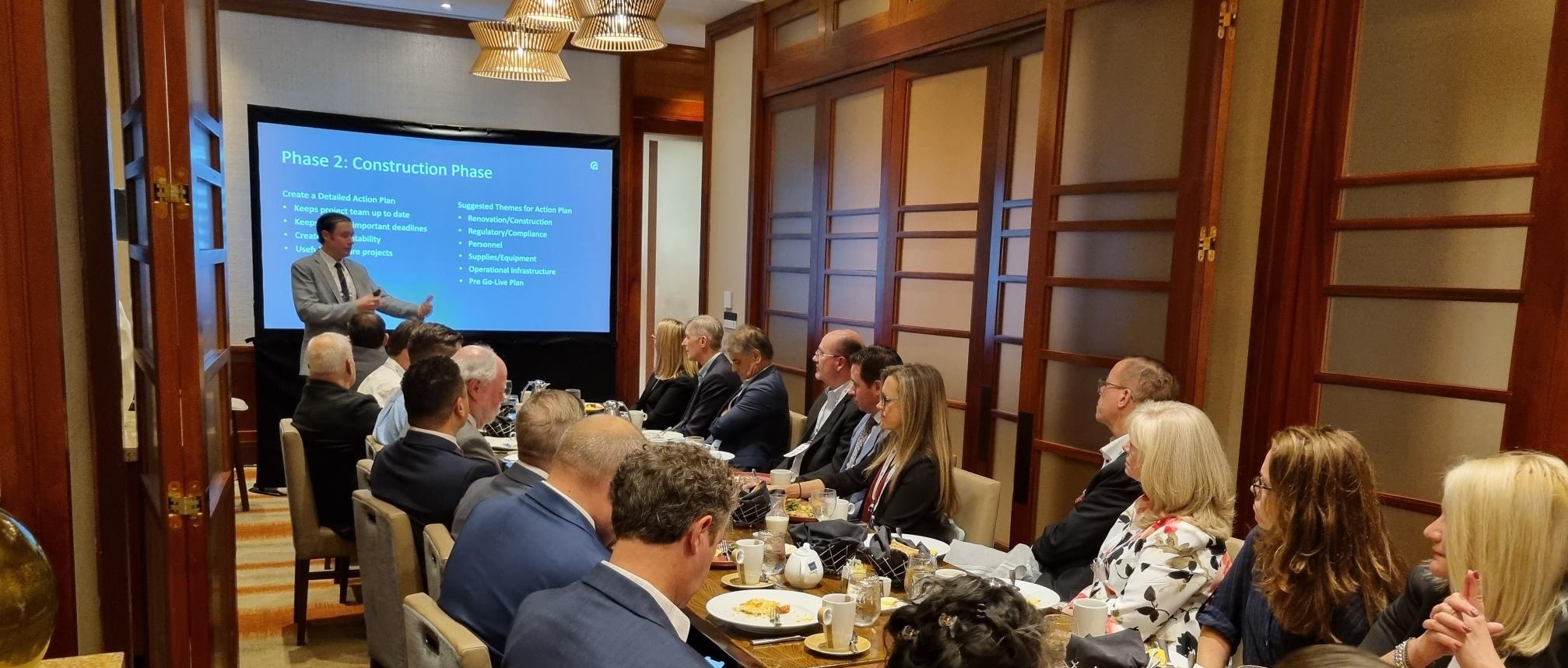 Download the USP 797 checklist
We have compiled a checklist to keep your cleanroom facility compliant according to the updated USP 797 standards. The list was prepared by Restore Health Consulting LLC. Don't hesitate to contact us if you need any assistance related to USP 797 compliance.
Take a virtual tour of our cleanrooms
In case you missed our VR experience at the ASHP, here is a possibility to take an online virtual 360 tour in one of our cleanrooms.
Mouse over the dots to read more about the different features.
Cleanrooms tailormade for your needs
QleanAir offers modular and flexible cleanrooms for aseptic applications. Tailormade for your specific needs for size, options, and classification. Adaptable to your changing needs and compliance landscape.
About ASHP
The American Society of Health-System Pharmacists (ASHP) is a professional organization representing pharmacists in hospitals, health systems, ambulatory clinics, and other healthcare settings. The organization's over 60,000 members include pharmacists, student pharmacists, and pharmacy technicians.
One step closer to clean air
We are happy to support you on the journey toward a healthy, safe, and productive work environment. Need help? Please contact us!
Further reading