The cost for energy is on top of everyone's mind right now, in companies and organizations, as well as in the private life. Therefore we are all encouraged to save energy in any way we can and in some European countries, there are even new regulations around this topic. Measures such as shutting down the HVAC, stop ventilating by opening windows, and lowering the temperature are considered in the name of preserving energy. Actions that could result in a worsened work environment and health. But there are ways to save energy without compromising the air quality and the overall work environment.
How to save energy using air cleaners
Workplaces like offices and schools often have high ceilings, where the heated air is trapped. The ventilation is seldom powerful enough to create sufficient circulation, so the heated air stays in the ceiling, like a heat cushion. Turning down the ventilation and the heating alone, will lead to an uncomfortable work environment, with cold indoor climate and bad indoor air. Using air cleaners, you can lower the temperature and still have an agreeable indoor climate. The air cleaners will circulate the heated air, and the temperature becomes more even throughout the premises. At the same time, you remove dangerous particles from the air such as viruses, bacteria, pollen, and combustion particles etcetera.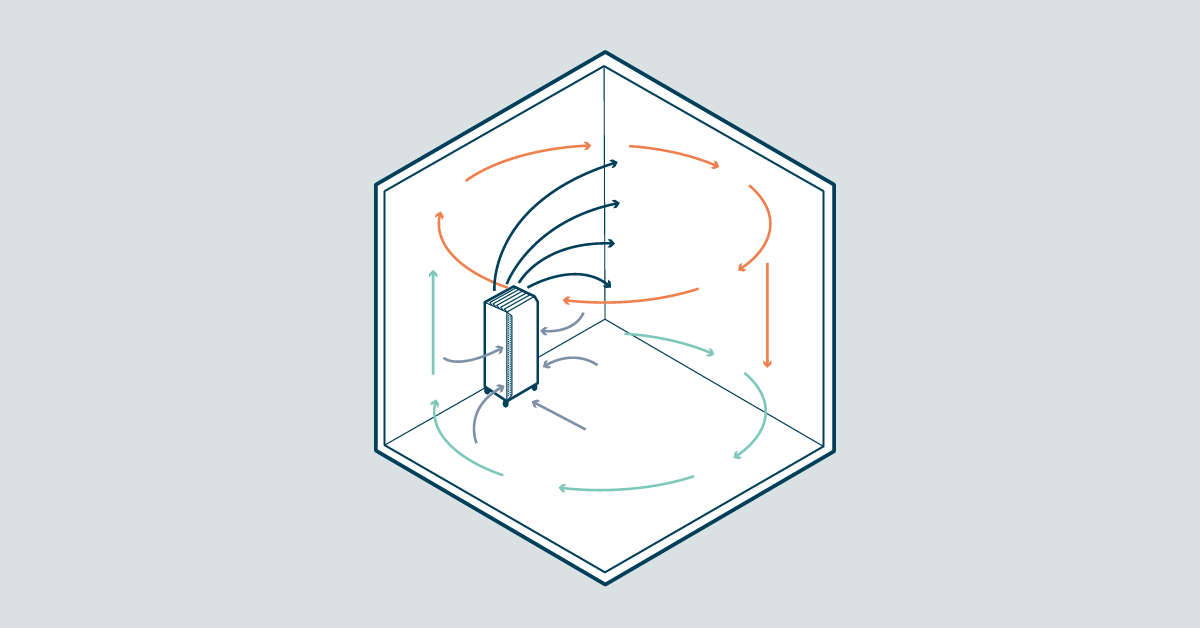 Better indoor climate and lower energy costs
In France, our air quality specialist Christophe Rodrigues has conducted tests in a school gym with a space of 750 m2 about 2250 m3. Before the test, the gym had 23° under ceiling, 19° on the floor and 21° on a worktop. After using a QleanAir FS 70 HEPA 14 air cleaner for 45 minutes, the temperature was harmonized to 21° throughout the space.
– We are happy to analyze your indoor environment to see how we can improve the indoor climate and potentially also lower the energy consumption", says indoor air quality specialist, Christophe Rodrigues at QleanAir France.
Potentially you can lower the temperature by 2-4 degrees depending on the conditions in your facility and the outdoor temperature etcetera. You can save an estimated 5% of the heating costs per reduced degree in temperature according to the Swedish Energy Agency.
Energy saving tips for offices and schools and other shared spaces
1. Analyze your indoor air quality
2. Adapt the ventilation to the activity level in the space
3. Install air cleaners to clean and circulate the air
4. Lower the heat. With air cleaners, you can potentially lower the temperature and still gain a better and more even indoor climate.
5. Choose an air cleaning supplier with a full-service offering that guarantees functionality over time.
QleanAir are happy to help you with the analysis and our air cleaners always come with a full-service offering and our unique Lifetime Performance Guarantee.
Air cleaning consumes energy equivalent to a lightbulb or blender
Did you know that QleanAir FS 30 has an average power consumption equivalent to an old light bulb – 40W, and airflow of up to 1 000 m3/h? QleanAir FS 70 has an average power consumption of 325W, equivalent to a household blender, to its airflow of up to 4 000 m3/h.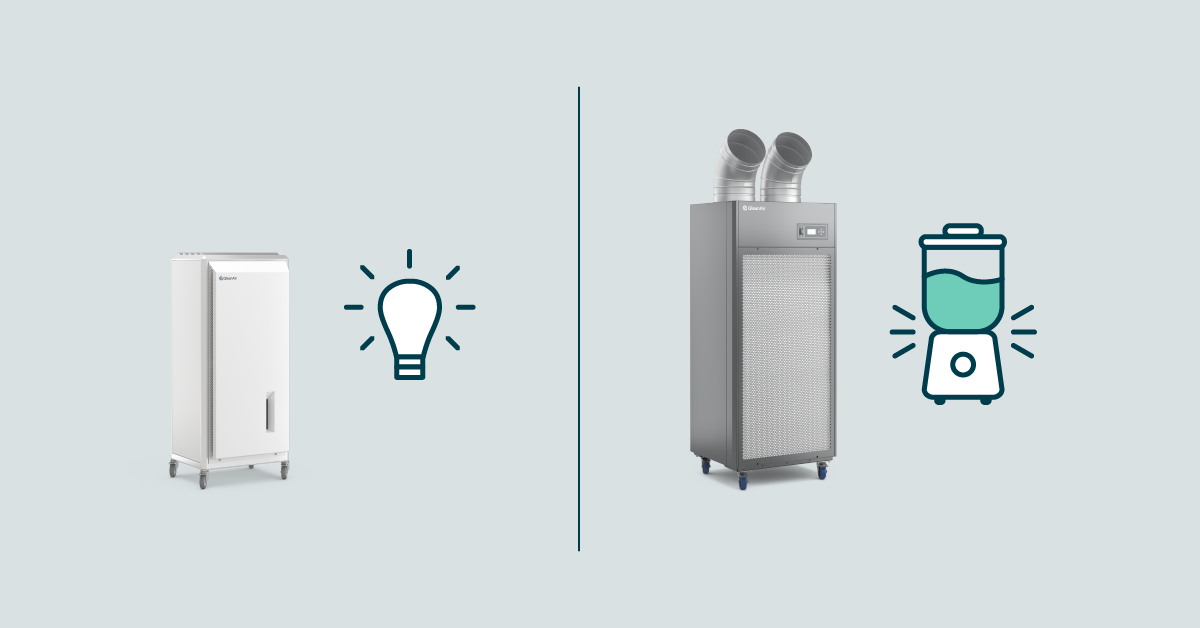 Take one step closer to clean air
We are happy to support you on the journey toward a healthy, safe, and productive work environment. Welcome to contact us any time for a free consultation.
Further reading