After more than a year of working remotely due to the COVID-19 pandemic, we are finally starting to move past the third wave. With the help of the vaccine, the hope of returning to the workplace and a more normal life in the fall is alive. However, it is important to plan for a safe return to the office with the employees' health in focus, as the spread of infection is still ongoing. QleanAir has compiled five steps that employers can follow to ensure a healthy indoor environment.
At the beginning of the pandemic, it was unknown how COVID-19 spread. Later, we learned that it is almost exclusively transmitted via infectious droplets and aerosols . The droplets are avoided by people keeping a distance of 1-2 meters from each other. The aerosols, on the other hand, can stay airborne for hours and fill an entire room. It is therefore important to ensure air quality in the workplace. In fact, it is a good idea to monitor indoor air quality regardless of the pandemic, since the indoor air can be up to 50 times more polluted than the outdoor air. Air pollutants such as exhaust fumes and pollen, chemicals from carpets, particles from IT equipment and detergents, and those from animals and humans all accumulate indoors. Even if a modern ventilation system is in place, it is mainly to increase oxygen level and air circulation, rather than cleaning the indoor air from pollutants that are created indoors.
Five steps to create a safe and healthy workplace
1. Analyze your premises
There are many elements to consider when doing an analysis of indoor air quality, such as how many people that normally come and go during the day, what are the activities being carried out in the workplace, and what ventilation system is in place. Do an air quality inventory of the workplace to find the best possible solutions for a safe and healthy indoor environment for your organization. And do not forget to measure the impact over time.
2. Keep distance
Keeping a distance from each other will continue to be essential to counteract the spread of the virus. Employers should therefore include this in their workplace strategy for safe indoor air and review the daily routines in the workplace. Spreading out on the premises and minimizing the number of people in the same place are simple measures to maintain good air quality and create a sense of security for everyone.
3. Ventilate properly
To ensure a healthy indoor environment, each workplace should have a ventilation system adapted to the specific needs of the workplace. WHO, ECDC and other organizations recommend switching on the ventilation two hours before the start of the working day and turning it off two hours after the last person leaves the office, to ensure that the air is properly ventilated. If ventilation system is missing or insufficient, you should investigate the possibilities for installing one or increasing the capacity of the existing one. In the meantime, it is important to bring in fresh air often by opening windows if possible.
4. Clean the air
Freestanding air cleaners are useful tools to create healthier air quality. An air cleaner with HEPA 14 filters will help reduce the levels of hazardous particles in the air such as viruses, bacteria, chemicals, and combustion particles. In addition, air cleaners increase the air circulation in the room. Together with the other measures, air cleaners can reduce the spread of infection in the workplace. It is also important to ensure that you choose a solution that is tailored to your specific needs with the appropriate technology, the right filter, sufficient capacity, and the right location in the room.
5. Plan long-term
Challenges regarding the quality of indoor air are here to stay. It is therefore important to find long-term solutions that are effective over time. Get professional help from an expert who can measure the air quality in your workplace and set a long-term strategy for your indoor air based on your specific needs. With a tailor-made, durable technical solution and a service agreement with continuous maintenance that guarantees the air quality over time.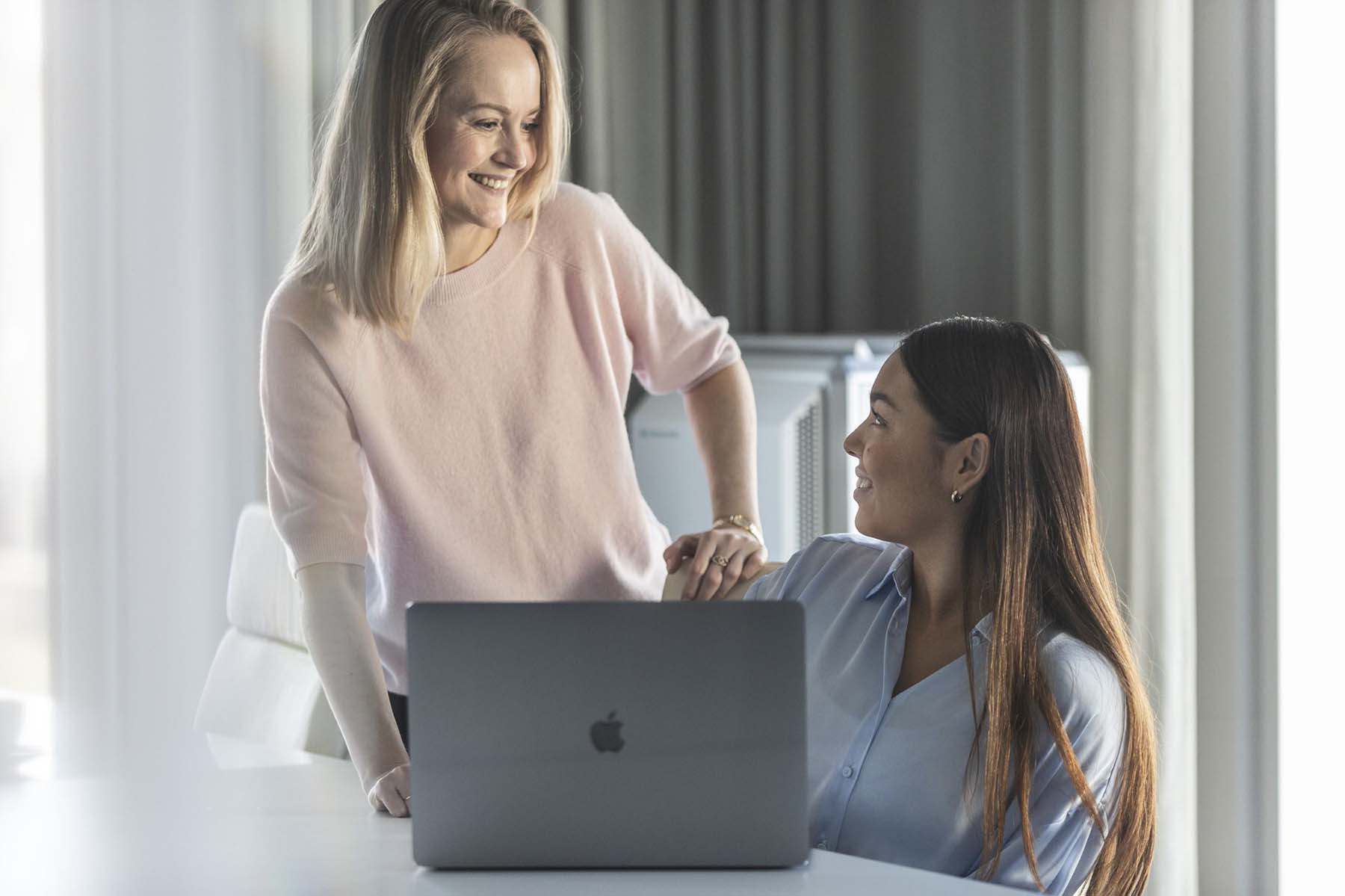 QleanAir helps employers create a healthy indoor environment
With extensive experience in air cleaning, QleanAir Scandinavia supports organizations to create safe indoor environments. This applies not only during the current pandemic, but also afterwards as the employees' demands on indoor air quality are likely to increase. As a result of this, QleanAir launched, during fall 2020, a new air cleaner for offices, schools, care facilities and other public environments, developed in close collaboration with Karolinska University Hospital.
Guaranteed air quality over time
QleanAir Scandinavia offers several air cleaning solutions, suitable for different kinds of industries and environments. QleanAir Scandinavia´s products are offered through a rental or purchasing model with a service offering including guaranteed air quality over time and a Lifetime Performance Guarantee.
Transmission of COVID-19 (europa.eu)
European Union, ECA report no 23, Ventilation, Good Indoor Air Quality and Rational Use of Energy.
Related products
Related areas of application
Related material